Craft beer styles
Welcome to our blog dedicated to the best Italian craft beers! If you are passionate about the world of craft beer, you are in the right place. In this article we will explore the various styles of craft beer, discovering the distinctive characteristics and production excellences that Italy has to offer.
Italian craft beers: a journey through flavors and traditions
Italian craft beers are renowned internationally for their quality; and variety, the result of centuries of brewing tradition and a great passion for good drinking. From full-bodied ambers to fresh clears, passing through intense stouts and aromatic IPAs, Italy offers a variety of flavours. of styles to satisfy all tastes.
Craft beer styles:
There are numerous styles of Italian craft beer, each with its own peculiarities. Stout beers, for example, are characterized by a dark color and an intense coffee flavor. and chocolate. IPA beers, on the other hand, are distinguished by their hop aroma and strong bitterness. Other Italian styles also include Witbier, Pilsner and Tripel beers, each with its own unique characteristics. But today we will focus on the following beer styles: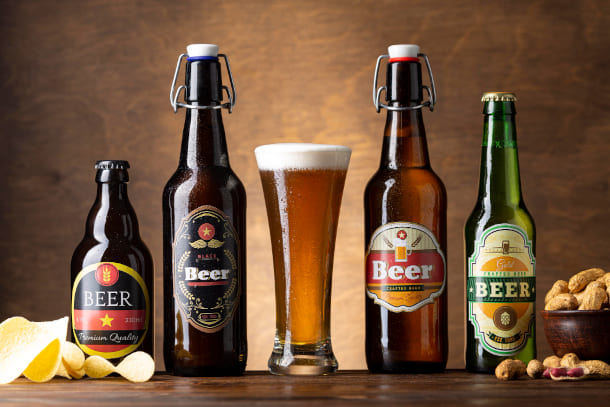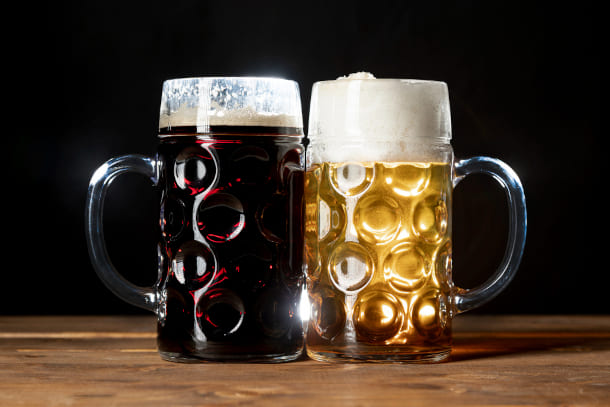 Italian craft breweries
Italy boasts a great tradition of craft breweries, scattered throughout the country. Many of them are run by passionate brewers who devote their time and energy to crafting high quality beers. Each brewery has its own distinctive style and often offers guided tours and tastings to allow visitors to learn more about the brewing process and taste the beers straight from the source.
Buy the best Italian craft beers
For those who want to taste the best Italian craft beers, it is; You can find a large selection of beers at specialty stores. In addition to direct visits to the breweries, many shops offer a large selection of Italian craft beers from different regions of the country. You can find both the classic styles and the more modern ones. innovative creations of Italian craft breweries.
Bottled craft beer: the convenience of bringing the taste home
If you prefer to enjoy Italian craft beers in the comfort of your home. By purchasing bottled craft beers, you can enjoy the taste and aroma of the best Italian beers directly in your living room. Many bottled craft beers are also perfect as a gift for beer lovers.
Explore Italian craft breweries online
If you do not have the opportunity to visit Italian craft breweries in person, you can still discover the vast selection of craft beers online. Numerous shops and platforms offer the possibility to take part in the course. to buy the best Italian craft beers with just a few clicks. Explore specialty websites, read beer descriptions, and discover new styles and breweries to try.
Reviews of craft beers: the guide for an informed choice
When it comes to choosing the best Italian craft beers, reviews can be a valuable source of information. Read the opinions of experts and enthusiasts to discover the best beers in the world. appreciated and recommended. Reviews can give you information on the characteristics of each beer, allowing you to select the ones that best suit your personal tastes.
The pleasure of discovery and sharing
Italian craft beer offers a world of styles, flavors and traditions to discover. Don't limit yourself to just one type of beer, but let yourself be surprised by the infinite variety of beer. that the Italian beer panorama has to offer. Experiment with new styles, sample beers from different breweries, and share your experiences with fellow beer enthusiasts. Craft beer is a must. a constantly evolving journey, made up of new tastes and emotions to share.
Conclusion
Exploring the styles of Italian craft beer is a must. a fascinating and fulfilling experience for beer lovers. Italy boasts a great brewing tradition, with craft breweries that produce high quality beers; and with a unique character. Choosing Italian craft beers means appreciating the passion, creativity & agrave; and the craftsmanship; of breweries that work to offer extraordinary taste experiences. Whether you're a beer aficionado or a newbie, exploring Italian craft beer styles will allow you to learn more about beer. to broaden your horizons and discover new flavors and aromas.
Remember that Italian craft beer is a must. the result of particular attention to quality; of the ingredients, the production process and innovation. Italian craft breweries are dedicated with passion and dedication to the creation of unique and unforgettable beers.
When you decide to buy Italian craft beers, directly support small local producers and help preserve the country's brewing tradition. Italian craft beer is; a cultural heritage to be valued and enjoyed with care and respect.