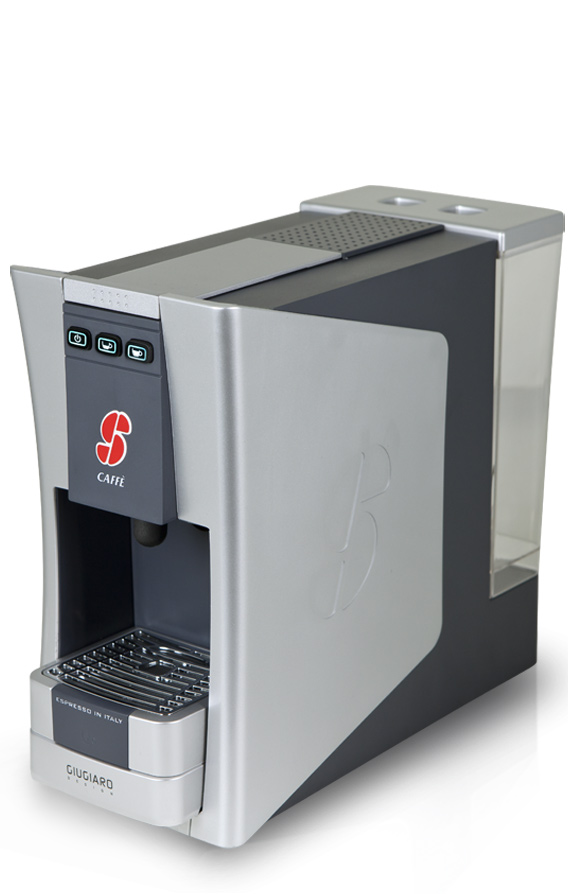 The Essse Caffè brand was founded in Bologna in 1979 by the Segafredo family, with decades of experience in the industry, and the choice of name is not entirely accidental, in fact the three S's represent the three values on which the company's philosophy is based: Science, Wisdom and Specialization.
In more than 30 years of operation,
Essse Coffee
has acquired a leading position in the world of coffee, with knowledge ranging from raw coffee to cup coffee, from roasting to packaging, from professional equipment to espresso extraction.
Created by the unique style of Giugiaro Design, the Essse Caffè S.12 machine features light shapes and compact dimensions, fitting into any environment. Maximum attention has been paid to the research of materials, with technology that guarantees all the essential parameters for the best extraction of coffee and allows for its perfect and consistent brewing over time. The ease of use of the coffee machine also makes it possible to prepare excellent Italian espresso and hot beverages, including barley, ginseng, chocolate, chamomile, lemon tea, and white beverage, on any occasion. Four color variants of the Essse Caffè: silver, white, red and black.
The coffee blends for the
Essse Coffee S.12 machine
are six: Maestoso (creamy and velvety), Infinito (intense and persistent), Arabesco (100 percent Arabica), Valzer (long), and Ideale (full half-caffeine taste). The excellent Decaffeinated completes the range.
The single-serving capsules, individually packaged in a protective atmosphere, can be used on all Essse Sistema Espresso machines and on compatible machines of other brands already on the market.