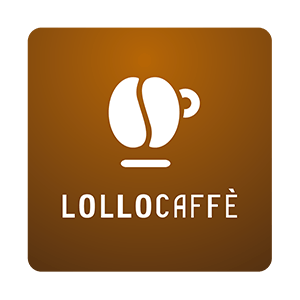 Lollo Caffè represents the Neapolitan espresso tradition in Italy and the World of for the production of coffee capsules, coffee pods and coffee beans.
Products
Lollo Coffee
, are the result of the experience of Dical s.r.l., a roasting company that, after 20 years spent in sourcing, importing and marketing the finest Arabica and Robusta coffee varieties, has decided to employ the same raw materials to produce on its own a line of products capable of satisfying the tastes of even the most demanding connoisseurs of the dark beverage.
Lollo Caffè offers its quality coffee in Coffee Pods, Coffee Capsules, Coffee Beans and in Passionespresso and Passionemio blends: Nero Espresso, Classico Espresso, Oro Espresso, Dek Espresso and Aromatizzati.
They are available in the SA.I.DA Online Shop
Lollo capsules
e
Lollo capsules
in the following formats:
– 44 mm Ese paper pods;
– Lavazza Espresso Point compatible capsules;
– Lavazza A Modo Mio compatible capsules;
– Nespresso-compatible capsules;
– Uno System compatible capsules.