Nescafé Dolce Gusto products are the result of careful work, carried out with great passion, creativity and innovation, offering a simply perfect in-cup result.
As is well known, Nescafé is a brand of the Nestlé Group that was established in 1938. Over the years, the company has completely revolutionized the world of coffee by offering different blends to meet the varied demands and tastes of its consumers.
Whether it's espresso, cappuccino or chocolate, Nescafé Dolce Gusto capsules are easy to use, designed to deliver a cup product as good as the one at the bar, to be enjoyed at any time of day, from the comfort of your home or office.
To enjoy different solutions, all of extraordinary quality, we have selected some of the best Nescafé Dolce capsules Gusto on our site, so you can choose the product you prefer, according to your tastes, at a highly advantageous price.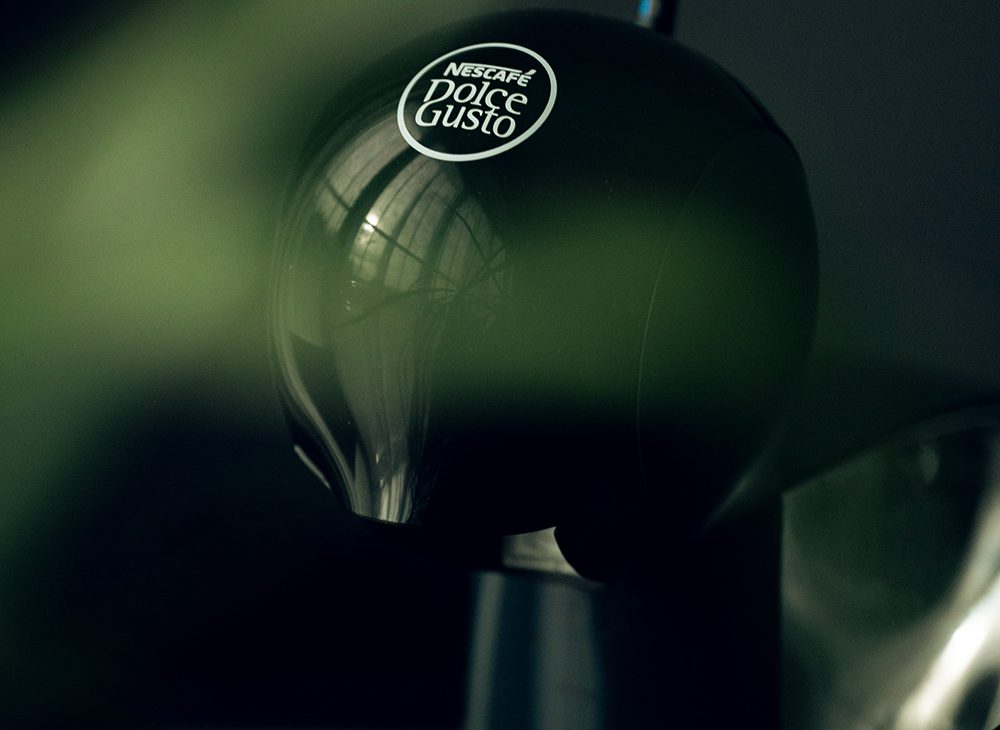 Continue reading our article and choose your favorite capsules from the comfort of home.
Essence of Mocha
Let's start right away by talking about Nescafé Dolce Gusto Essenza di Moka capsules. Inspired by traditional Italian coffee, Essenza di Moka is the fruit of a selected blend of Robusta and Arabica.
The blend has a balanced aroma, with notes of cereal and roasted coffee that are perfectly balanced with each other and a full, round taste.
A golden, velvety cream makes it the perfect wake-up call, a perfect break that energizes you to face the day to the fullest.
If you would like to purchase Nescafé Dolce Gusto Essenza Moka, click here.
Espresso Barista
Nescafé Dolce Gusto offers in capsules the Espresso Barista blend, which already from its name hints at its clear inspiration.
This is a fine blend that comes from the selection of Arabica and Robusta beans. An intense coffee in taste and body, with a thick, golden crema. The secret of the Espresso Barista? Its pleasing acidity that comes through in the delicate citrus notes to be savored until the last sip.
Want to try a totally original creation? You can buy Nescafé Dolce Gusto Espresso Barista in minutes on our site at the best price.
Town you go to, coffee you find!
Lovers of artfully made coffee with a bold and uncommon taste cannot help but try a selection of Nescafé Dolce Gusto capsules inspired by Italy and its cities.
Renowned and appreciated especially by connoisseurs of good coffee, at SA.I.DA. Gusto Espresso you can find capsules that take you on a journey to discover the flavors and different traditions found in Italy.
And indeed, as Nicola Spadaccini, Business Unit Manager Nescafé Dolce Gusto himself says:
"What is called espresso actually wears multiple characteristics and degrees of intensity that, starting from the North and going down, finds different levels of roastiness and creaminess. The Italian Inspiration Range perfectly interprets these different and authentic souls of espresso coffee as conceived in our country".
Let's look at them together.
Espresso Rome
Nescafé Dolce Gusto Espresso Roma capsules are perfect for lovers of rich, intense espresso. To create this blend, beans with 5 different origins were selected and expertly blended to create an espresso with a rich, round taste, a velvety body with roasted blackcurrant notes.
Beneath a thick crema, the unique aroma of Espresso Roma restores the lively soul of the capital, a meeting point of cultures and traditions.
If you want to enjoy a true Italian-style espresso, find the Nescafé Dolce Gusto Espresso Roma capsules on SA.I.DA. Gusto espresso at this link.
Espresso Naples
Nescafé dolce Gusto's offerings certainly could not lack an espresso spirited to the best Neapolitan coffee shops. The blend in these capsules encapsulates the vigor of Naples for a strong, roasted espresso with a thick, dark crema.
Espresso Napoli's rich body, with its lingering, overwhelming taste, envelops you, leaving a unique flavor in your mouth that entices you to take another sip.
At SA.I.DA. Gusto Espesso you will find Nescafé Dolce Gusto Espresso Napolia capsules a bargain price.
Espresso Palermo
We continue our tour of Italy by popping into Palermo.
The strong character of the city is best expressed by its intense and persistent flavor with rich body and roasted notes. A completely innovative coffee that conceals hints of pepper and dark chocolate beneath its velvety crema.
Nescafé Dolce Gusto Espresso Palermo is an experience for the palate that overwhelms the senses with its intense flavor and lingering aroma, as only the sea and the warmth of the Sicilian sun can do.
And you, which city do you prefer to savor?
Cappuccino what a treat
For cappuccino lovers on SA.I.DA. Gusto Espresso could certainly not miss the Nescafé Dolce Gusto Cappuccino capsules. The latter, along with espresso, represents one of the most famous and popular drinks among Italians.
Seemingly simple to prepare, in reality a good cappuccino requires expertise and preparation to properly mix the necessary ingredients. If you are not a great expert but do not want to give up a good homemade cappuccino, you can opt for two different blends.
Cappuccino
Nescafé Dolce Gusto cappuccino in capsules is born from the perfect combination of 100% Arabica coffee and powdered whole milk. It is a creamy beverage with perfect thick foam and a smooth aroma to enjoy in cup sip after sip.
Find Nescafé Dolce Gusto Cappuccino capsules, here .
Intense Cappuccino
The name itself says it. Cappuccino Intenso is a bold espresso with South American, African, and Asian origins that pairs perfectly with milk. Perfect for a sweet awakening, to be enjoyed with a good croissant, or for a delicious snack.
Beneath the dense foam of whole milk lies an espresso with a strong character for a uniquely intense experience.
Nescafé Dolce Gusto Cappuccino Intenso in capsules can be purchased on our site at the best price.
Chocolate for young and old
And we end with chocolate, the perfect drink for both adults and children. To get the day off to the best possible start or to indulge in a mouth-watering snack, there is nothing better than a hot drink that can be made in moments wherever you are.
There are two proposals from Nescafé Dolce Gusto that you will find on our site, and we outline them below.
Chocococino
Nescafé Dolce Gusto Chocococino in capsules is a velvety, aromatic chocolate with notes of vanilla. Created from the combination of cocoa and milk, Chococino Nescafé is a perfect drink to sip on cold winter evenings or rainy afternoons.
Ideal for adults as well as for children's snacks, Chocococino is made in a snap and is the perfect solution for those who crave something sweet yet delicate.

Want to try a definitely good chocolate? Nescafé Dolce Gusto Chocococino Is the drink for you!
Nesquik
We conclude with a timeless classic, Nescafé Dolce Gusto Nesquik capsules. Let's talk about the irresistible chocolate-flavored milk, undoubtedly among the favorite milk and cocoa drinks for waking up young and old.
Enriched with mouthwatering foam, all in one capsule, Nesquik chocolate is perfect for the whole family's snack.
Buy yourNescafé Dolce Gusto Nesquik capsules now.
Have you found your favorite beverage? The ones we've introduced you to are just some of the drinks you can find on SA.I.DA. Gusto Espresso. If you are looking for other tantalizing offerings, visit our site and discover other Nescafé Dolce Gusto beverages.