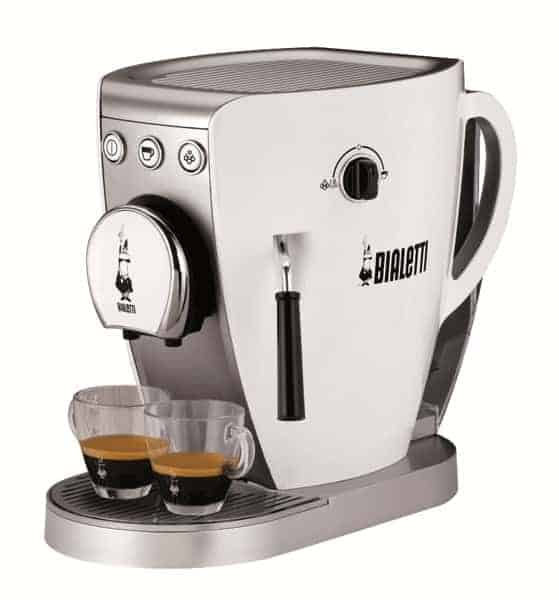 Tazzissima Bialetti is an innovative coffee machine that, thanks to Bialetti 's trio system, leaves maximum freedom of choice between Bialetti capsules, ground coffee and ESE pods. Thanks also to a new system with a retractable drawer, the encumbrance of the arm is eliminated, allowing even more practical and faster coffee insertion into the Bialetti Tazzissima.
The
Bialetti coffee machine
thanks to a well-maintained design resembles the shape of a coffee cup, moreover it is a trivalent (3-in-1) coffee system, compact and space-saving, thus perfect for those who do not have much space at home.
The main feature of Tazzissima Bialetti is that it combines three different functions in one coffee machine: coffee in Bialetti capsules, coffee in ESE pods, and powdered coffee.
Tazzissima Bialetti is ultimately an espresso machine with good value for money, a triple function, allowing it to be used with capsules, ESE pods, and powdered coffee, and is very convenient for those who have different needs to meet in the family or for those who like to change the type of coffee often.
Here are some technical features of the Tazzissima Trio Bialetti that you may find useful:
– Height: 33 cm
– Width: 39.5 cm
– Length: 47 cm
– Weight: 4.18 kg
– Milk Foam Lance