Hello, taste lovers! The holidays are approaching and the weather is also starting to feel more wintry. For this reason today we will talk about the much loved artisanal Panettone.
Although Dissapore's official classification of artisanal panettone is still in progress, we cannot hold back our enthusiasm to share with you a preliminary selection that celebrates the mastery of the best pastry chefs in Italy. In this sweet wait, we invite you to discover the panettoni that have already left their mark, combining tradition and innovation in sublime creations.
Italian Panettoni: Not Just a Christmas Tradition
Panettone represents a symbol of Italian pastry excellence and ingenuity that is renewed year after year. If we talk about the artisanal ones, each slice contains family stories, artisanal secrets handed down for generations. This gastronomic masterpiece, which has legendary origins and a history as rich as its dough, is continually renewed through the creative interpretation of master pastry chefs.
Despite its timeless popularity, panettone continues to surprise with variations ranging from the classic candied fruit and raisins to gourmet reinterpretations that tempt the most daring palates. It's time to reveal the names of the artisanal panettone that have deserved a place of honor in Italians' pantries and in the stories of their festive tables. We present you a curated selection that celebrates the authentic taste of the best artisanal productions in Italy, to be savored and shared beyond the confines of tradition.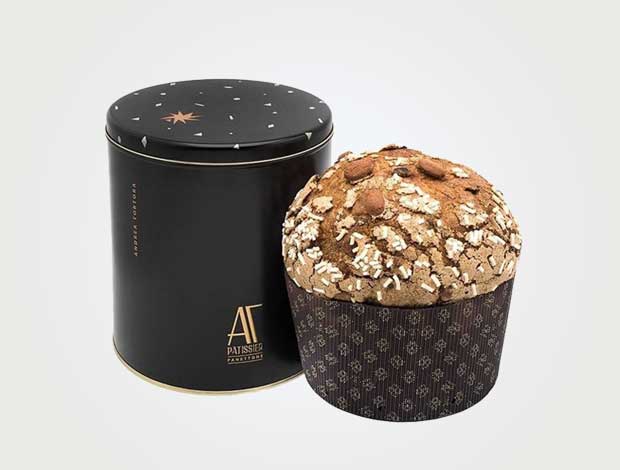 Andrea Tortora's Panettone: A Taste That Teases
Let's go straight to the flavor with AT Patissier panettone, created by pastry chef Andrea Tortora. Here you won't find the usual Christmas dessert: it's a real surprise of tastes and aromas. It is a panettone that never tires, thanks to that touch of saltiness that stands out between the sweetness of the butter and the explosion of citrus fruits and raisins.
If you're looking for something that stands out, that's rich but not too sweet, that makes you say "this is Christmas", then you might want to take a bite of this panettone. With spices that make themselves felt but don't overwhelm and candied fruit that are there to be appreciated but not invade, it's a balance that knows how to conquer.
The price has a very specific reason: you are paying for something special, a panettone that does not go unnoticed either on the table or on the palate.
Approximate price: 45 Euros.
Volta Mantovana (MN)
Fiasconaro Artisan Panettone: The Pastry Art at Work
Mario Fiasconaro, the rising star of the famous Sicilian pastry shop and a point of reference for Pasticceria Fiasconaro has kneaded his passion among the most refined desserts in the world. After an enriching journey, from the starred cuisine of Heinz Beck in Rome to the prestigious Pierre Hermè laboratory in Paris, he returns to his roots in Castelbuono, bringing a breath of innovation to the family tradition.
His traditional panettone, a masterpiece in a limited edition of 3000 pieces, which represents one of the Italian excellences in the confectionery sector, it is a celebration of authenticity and craftsmanship. Produced with natural and local ingredients, this traditional panettone stands out for its compact consistency and perfectly defined alveoli, the result of natural and careful leavening. The selection of candied fruit and raisins blends with the noble hints of Marsala PDO and Zibibbo liqueur PGI, in an aromatic combination that evokes the land of Sicily.
Approximate price: 25 Euros
Castelbuono (PA)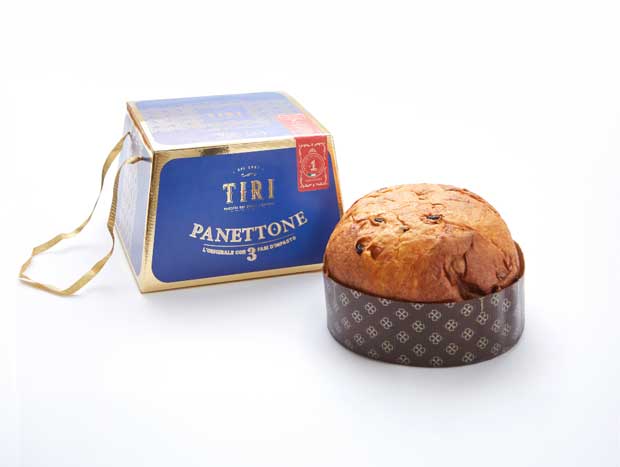 Pasticceria Tiri 1957: A Panettone with History and Flavour
Pasticceria Tiri 1957 reconfirms itself as a guarantee of taste and tradition. At first glance, its unfrosted golden dome catches the eye, but it's inside where the magic happens. The crumb, yellow and inviting, tells stories of Tahitian vanilla and a craftsmanship that is almost a hundred years old.
Every bite is a walk in the fields of Basilicata, thanks to the unique "staccia" orange candied fruit which gives an explosion of freshness. And that's not all: this panettone is a masterpiece of lightness, thanks to meticulous processing and leavening that makes it soft and digestible. The scent? A concert of fine butter and orange, with a sweet note of brown sugar in the background.
The panettone from Pasticceria Tiri is a sure-fire investment on the holiday table, a delight for the eyes and palate.
Approximate price: 40/45 Euros.
Acerenza (PZ).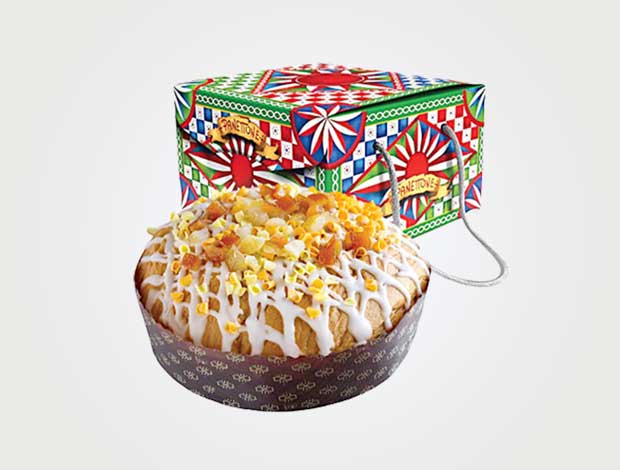 Duci artisanal panettone: a tasty novelty among Christmas panettoni
Duci artisanal panettones are typical Christmas desserts, produced by the Duci pastry shop in Carini, Sicily. They are made with top quality ingredients, following the Sicilian pastry tradition. Duci panettone stands out for its unique and persistent aroma, obtained thanks to a long natural leavening and a manufacturing process that lasts over 20 hours.
Duci panettone are available in different variations, including traditional, walnut and chocolate, chocolate, apricot, pistachio and almond, cocoa, pear and walnut, and exotic.
Approximate price: 22 Euros
Carini (PA)
Dolcemascolo: The Classic Panettone that Tastes like Home
If you happen to pass through Frosinone, you can't help but stop by Dolcemascolo. Matteo Dolcemascolo's classic panettone is the perfect example of how you can be classic and surprising at the same time. This "pleasant" panettone is like a hug from someone who knows how to do things with care and passion.
Tall and biscuit-coloured, it releases an aroma that is a mix of French butter and Madagascar vanilla. The process is an act of love towards the slow progression of time: a cold leavening that gives life to a crumb with a unique texture. Calabrian cedar and Sicilian orange candied fruit, together with sultanas, are the discreet guests of this feast of the senses, which leave a gentle citrus aftertaste.
Dolcemascolo panettone is a heartfelt choice for those looking for an authentic flavor and a consistency reminiscent of homemade pandoro, ready to conquer every table during the holidays.
Approximate price: 38/40 Euros.
Frosinone.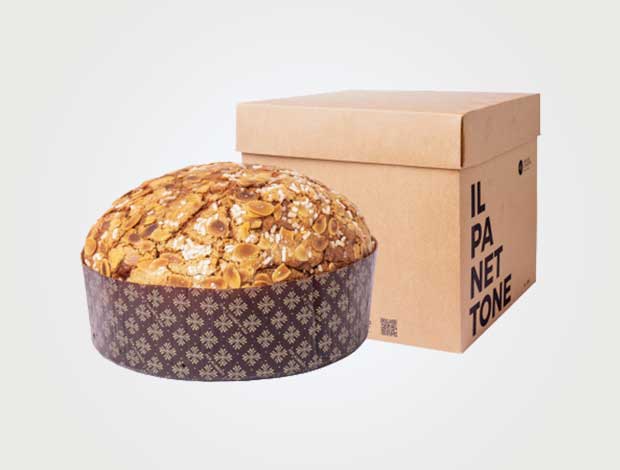 Davide Longoni's Panettone: Excellence and Responsibility
When we talk about Davide Longoni, we are talking about a baker who puts the quality and ethical origin of the raw materials first. His panettone is a hymn to authentic flavours: French dairy butter and organic orange candied fruit from a solidarity project in Calabria. Every bite is support in the fight against gangmastering.
For chocolate lovers, Longoni offers a delicious variant with 60% dark chocolate from Ecuador, toasted and transformed in Marco Colzani's laboratory. This panettone is more than a dessert: it is a piece of history that brings with it values and tradition. Production is limited, making this a true holiday treasure.
Approximate price: 40 Euro
Milan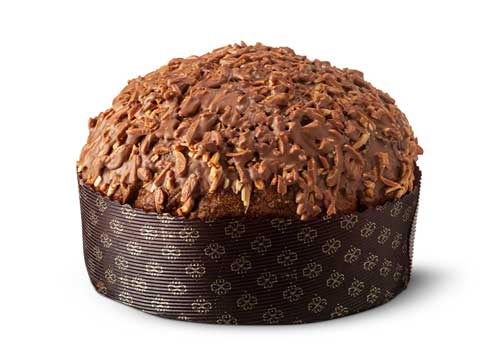 Panettone Antonio Follador: The Friulian Art of Christmas
Antonio Follador's panettone is a monument of taste that goes beyond the borders of Pordenone, arriving in Italian homes as a symbol of an uncompromising confectionery tradition. This panettone is a mosaic of selected ingredients: fine butter, candied orange peel and premium Australian sultanas that blend in a perfect balance.
The touch of mastery lies in the blend of aromas, with vanilla pulp from Madagascar and Tahiti and the freshness of the diamond cedar from Calabria. The result is a panettone that tells stories of distant lands and local traditions, all in a balance that enchants the palate and warms the heart.
Approximate price: 38 Euros
Pordenone
Panettone Ascolese: The Giant of Leavened Products
The Panificio Ascolese of San Valentino Torio is not only a leading name among the best artisanal panettone, but is also the recent winner of the Re Panettone 2022 award. Fiorenzo Ascolese, master pastry chef, carries on a tradition that has made the classic Milanese panettone a true triumph of taste and quality.
With a recipe that celebrates the great classics, the ingredients speak for themselves: wheat flour, quality butter, pasteurized egg yolks and fine candied fruit come together in a harmony of flavours, while Madagascar vanilla and honey enrich every bite with sweet and enveloping notes. The Ascolese panettone is tangible proof of how the people of Campania have elevated the art of panettone, transforming it into an emblem of regional pride.
Approximate price: 35 Euros
Valentine's Day Torio
Panettone De Vivo: Innovation in Tradition
Marco De Vivo's pastry shop in Pompeii is a melting pot of creativity and taste, with a panettone offering that ranges from the traditional to the revolutionary, attracting lovers of this dessert from all over. Marco De Vivo, a name already known in the sector rankings, continues to amaze with his creations.
His panettone is a meeting of authentic flavors and craftsmanship: type 00 wheat flour, selected butter, Australian raisins and candied fruit are just the beginning. The sourdough starter, the gold of pastry chefs, together with Italian honey and Madagascar vanilla, gives De Vivo panettone a depth of flavor that few can match, making it an expression of timeless sweetness.
Approximate price: 40 Euro
Pompeii
Conclusion of the Journey among the Best Artisan Panettone in Italy
As we near the end of our culinary journey, we hope this article on the best artisanal panettones in Italy has inspired you and helped you discover the delights our country has to offer. Italian panettoni are much more than simple Christmas desserts; they are expressions of culture, tradition and dedication that are handed down from generation to generation.
The holidays are upon us and Christmas panettoni are ready to take their place on your tables, uniting families and friends in moments of shared joy. We hope that among the pages of this blog you have found the panettone that will make your celebrations even more special.
We wish you to spend happy moments and enjoy every bite of the best artisanal panettone selected for you. May the warmth and sweetness of these Italian pastry masterpieces enrich your parties!
Goodbye and bon appetit!